The most ethical Ceremonial Cacao & Medicinal Maca brand in AU
The Seleno Health Journey

Meet the team that makes this project possible

---
New Zealand born co-founder and co-director – Dr Corin Storkey has over 15 years of academic and research experience, specialising in medicinal antioxidant chemistry, oxidative diseases, cellular protection and health. He holds a PhD in medicinal chemistry from the University of Melbourne, Australia and the Heart Research Institute – Sydney, Australia. He has previously struggled with and overcome chronic fatigue syndrome and believes that there is currently a lack of holistic management in the conventional Western medical approach to health.
These experiences led him to establish Seleno Health as a means to provide people with education and tools to manage their own health more effectively. His area of expertise is stress disorders and non-specific inflammatory conditions such as chronic fatigue syndrome (CFS/ME), fibromyalgia, Crohn's, Psoriasis, Alopecia, UC, IBS, Lyme disease and similar auto-immune issues.
He currently leads the New Zealand based Maca and Cacao research program that studies Andean and Amazonian plant medicines and substantiates their traditions through biochemical analysis. His latest projects include biochemical mapping of macamides in different cultivars of Peruvian Maca, comparisons of bioactives in different Maca preparations and substantiating traditional uses of ceremonial cacao by Peruvian shamans through biochemical mapping of active metabolites.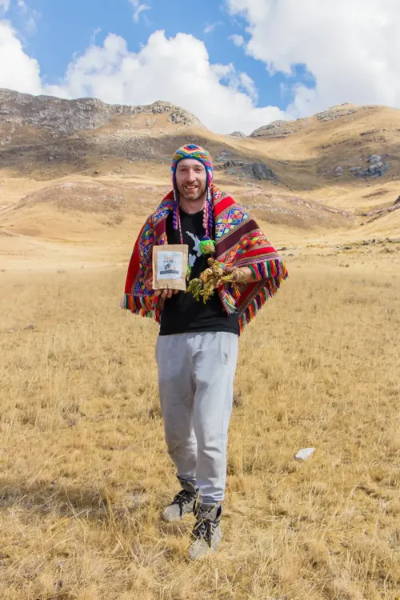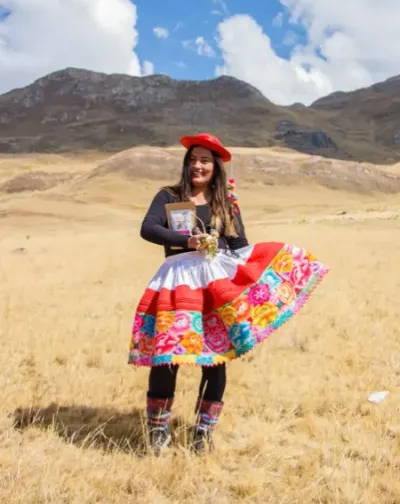 Co-director Sally Huapaya is a native Peruvian of Andean descent, with a Bachelor in industrial engineering and ancestral knowledge of traditional Peruvian medicinal plants. She has a passion to bring the sacred plant knowledge of her people to the world and promoting respect and acknowledgement to the indigenous farmers and communities that produce them. In Peru, Sally and Seleno Health create authentic Organic Farm to Table Maca and Cacao directly with their local farmers following ancient ancestral traditions. Sally also manages the social responsibility program and Amazonian and Andean retreats in Peru.
Sally is proudly the authentic life and soul of Seleno Health and brings her combination of industry experience, processes and production skills, cultural and ancestral knowledge to create authentic and high-vibrational specialised health-enhancing products for consumers around the world. She currently is training facilitators and healers in New Zealand and Australia to better connect to the indigenous plants of Peru and use them in ceremony or as healing modalities.
Nico is a young traveller from Lima, Peru with a Bachelor degree in Marketing, specialising in Sociology and Anthropology. Thanks to his passion about learning from different cultures, he has been travelling for the past 5 years through South America, Europe and Australasia.
Before Nico started this life changing journey he worked as as a creative writer, advertiser and social media coordinator for big international brands... until the Universe reconnected Nico to the Sacred Plants of his Land, Maca and Cacao.
He has since been working with Seleno Health to educate and empower farmers and consumers through workshops and ceremonies in Australia. His goal is to create a more sustainable, consious and respectful way to consume and connect with these Sacred Plants and those who care and protect them.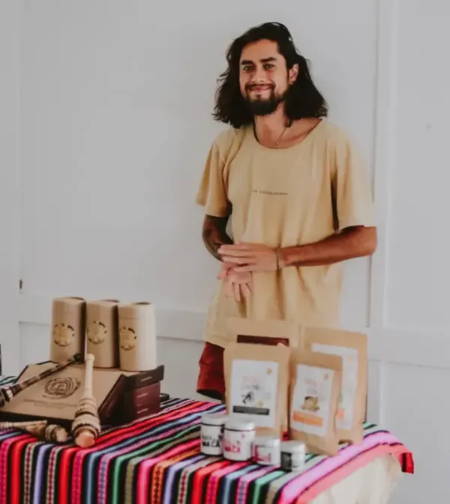 ---
Our farmers and producers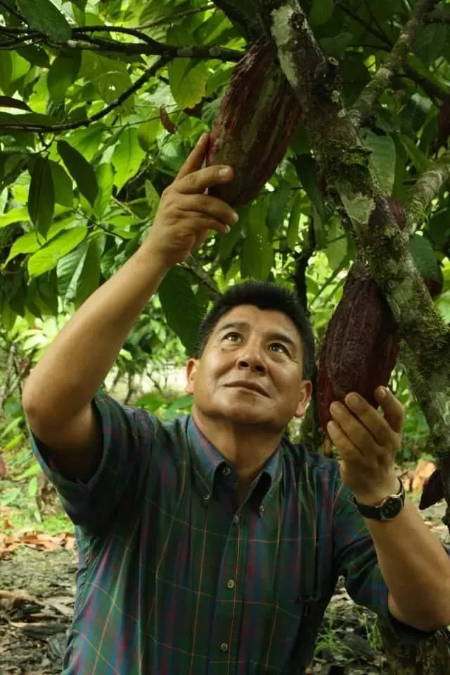 Rolando is a native Peruvian from the Amazonian jungle who is proudly dedicated to the production of organic and fair-traded cacao. He is pioneering the resurgence of traditional cacao growing and production in the area of Peru previously heavily affected by drug cartels and the illegal cocaine industry. Rolando has applied his skills and expertise to promoting the image, production, transformation and quality of Peruvian cacao to put Peru on the world map with artisanal cacao and chocolate production. His push for social sustainability and environmental harmony with cacao farming is bringing big change to an industry that has previously struggled with exploitation of farmers, communities and the Amazon jungle.
Rolando's cacao represents the courage and perseverance of many farmers who decided to sow the best, finest cacao in the world in the face of adversity. They have found in this boldness the hope of transforming their lives through love, working in conditions of equality, justice and a passion for biodiversity and the environment.
"This love is the main ingredient in their cacao."
We 100% support the mission of Rolando and his people to Rescue Cacao in Peru and return the love, respect, environmental protection and culture that has been lost through global commercialisation and corruption in the industry.
Florencio & Yraida - Maca farmers
Florencio and Yraida are maca experts who specialise in the cultivation and production of premium medicinal Maca following ancient ancestral organic farming techniques. Their farm and farming techniques focus on preservation of ancient spiritual practices and respecting the energetics of la Maca, pachamama (mother earth) and her environment. Every batch they produce is made with love, passion, care and intention to help and to heal. They are some of only a few traditional farmers left in Peru who keep their ancient traditions surrounding Maca and produce in artisanal ways.
For both Florencio and Yraida, Maca is a way of life, a spiritual connection to Pachamama and to their roots as Incan descendants. They work incredibly hard to produce their amazing crops and their attention to detail is second to none. We are blessed to have them as part of our team at Seleno Health and to be able to assist them to share their medicine with the rest of the world.
As a family they spend a lot of time assisting their local community to improve the way of life for all others in their village. They are also an integral part of our social responsibility program and help with the allocation of funds and identification of local needs for development. You can come and experience life as an Incan farmer with them every July in Peru at their farm as an eco-tourist at one of our Andean retreats.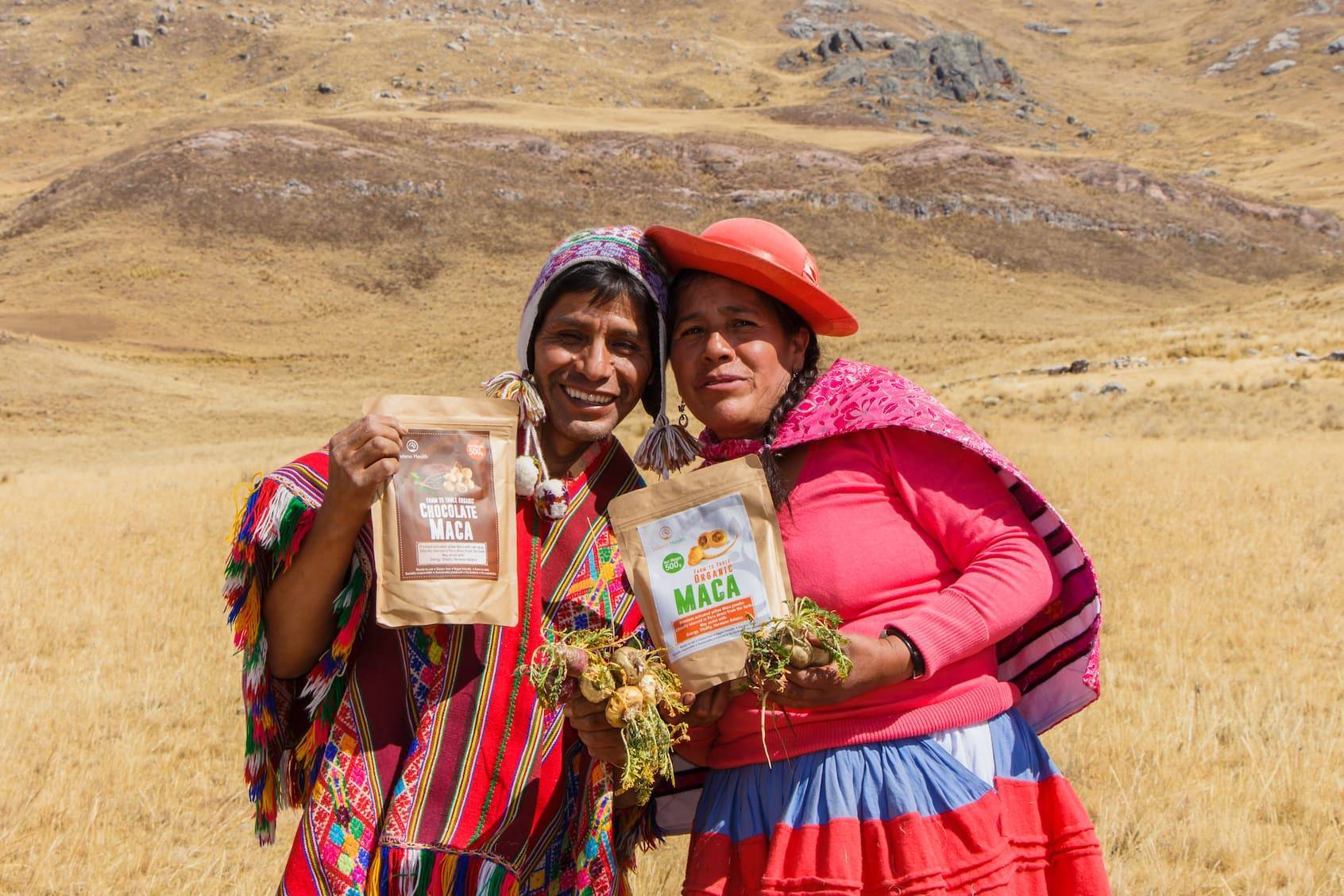 More than just a business

---
We rescue the Land and the farmer from exploitation and bad practices through different charity programs in Peru. Also we rescue ancient traditions and native techniques to preserve the culture.
---
The most ethical way to do business is to ensure it follows a sustainable model. We make sure we are in harmony with our supplier Pachamama (Quechua: Mother Earth)
---
We use traditional and native techniques to grow and harvest our plant medicines. It is about taking the plant they way 'She' likes. Every batch is tested to ensure the best quality.

We endorse transparency between our farmers, shamans and consumers.

We honour the divine spirit of these ancient Plant Medicines.

We protect and preserve Pachamama (Mother Earth in Quechua language).